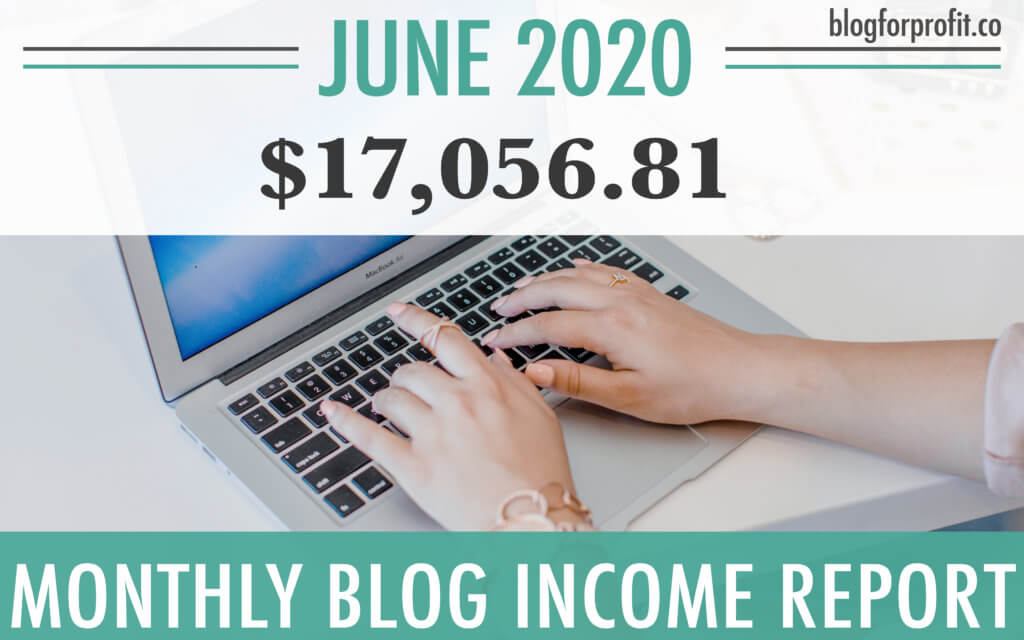 A few years ago I published my first income report on my food blog, Pickled Plum. My goal was to show that it's possible to make money while doing something you love, like cooking.
I wanted to change people's perspective on how they saw blogging – not as a cute hobby where you make a few dollars here and there, but as a full time job that can pay really well.
I shared income reports with my readers for 8 months and really enjoy the process of writing about the blogging industry. I think a lot of people were surprised to see how much a food blogger could make! But I eventually decided to stop publishing these reports since I felt they didn't fit with the theme of my blog, which is food.
Over the next few years I continued publishing recipes regularly and watched my income steadily increase. Then a few months ago something interesting happened – a couple of my posts about blogging got a lot of exposure and I started receiving requests from bloggers wanting me to share more blogging tips, even asking for private consultations!
That's when the desire to help others fully kicked in and I made the decision to start another blog, which is the one you are reading now, where I share everything I know about blogging. With 9 years of experience as a professional blogger under my belt, I thought the timing was right. I have put in my 10,000 hours of work and understand how the industry works. I also know how to make money, as you can see!
In these monthly income reports you will find the total revenue of both of my blogs – Blog for Profit and Pickled Plum. I will also share my revenue streams and tidbits about things that I've learned during the past month.
New to Blogging? Start Here!
Maybe you've been thinking about starting a blog for quite some time but never found the right moment to pull the trigger. Or maybe it's all the tecchie stuff that you find scary and confusing? No need to fear WordPress or how to set up your blog – follow this step-by-step tutorial on how to start a blog!
Click here to learn how you can start a blog today for just $2.95/month. This price is only available through this link and includes a FREE domain name + WordPress installation.
Blog Earnings for June 2020
TOTAL: $17,056.81
The chart you see above is the income I make with Adthrive, which is an ad monetization platform. In case you were wondering, a blog needs a minimum of 100,000 monthly pageviews to join Adthrive.
This shows how much money I made in June ($15,435) from ads that were placed throughout the Pickled Plum blog. I currently don't have any earnings for Blog for Profit since the blog is still in its infancy. But I'm hoping it won't take too long before I can share some numbers with you!
I have also made and additional $1,265.81 from affiliates I promote on Pickled Plum and products I have created on my Shopify store. I can only showing you a couple of screenshots because the others show my personal information. Some of the affiliate programs I use are: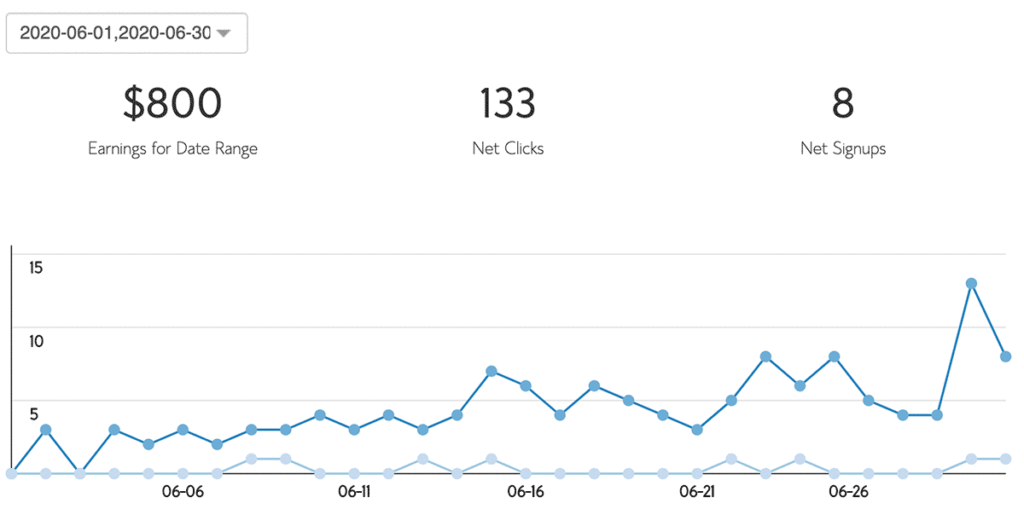 Expenses
Here are some of the expenses I have to factor in on a monthly basis. Liquidweb and Convertkit are more expensive because of the amount of bandwidth I need and subscribers I have. Their basic prices are totally affordable for beginners, should you be interested to check them out).
How Covid-19 is Affecting Bloggers
Can You Still Make Money Blogging?
Let me start by saying that I hope you and your family are doing okay.
With all the pain and suffering currently happening on a global scale, it's hard not to feel dejected and anxious about our lives and our future. Small businesses are shutting down left and right and people are losing their jobs at an alarming rate.
And many of you who are currently thinking of switching careers are wondering if blogging could be your next calling.
But first, you must find out how the industry is dealing with Covid-19 – are bloggers making or losing money?
The answer is – it depends on the subject you are blogging about. Some bloggers have seen a massive decline in earnings while others have seen growth. It also has to do with the type of product you are selling – online courses are extremely popular right now because people are stuck at home. If you are a blogger that offers online courses, you are most likely doing really well.
Here are some of the categories that have seen growth in income and traffic since March, when the first lockdown was imposed:
Food (e.g, recipes)
DIY
Gardening
Lifestyle & media
Organization (e.g., how to rearrange your closet)
Gaming
Relationships
Home schooling
Finance
Here are some of the categories that have seen a decline in income and traffic since March, when the first lockdown was imposed:
Travel and tourism
Live entertainment
Real estate
Transportation
Insurance
The travel industry by far has been hit the hardest, with traffic dropping by as much as 70%. Ouch. So there are definitely bloggers out there who are suffering and worrying about their future. I hope things will get back to normal soon, I really feel for them.
On the flip side you can see many other categories booming right now. And the truth is that many of them are killing it!
So to answer the question, 'can you make money as a blogger during Covid-19?', I'm saying yes, absolutely. You can still make a lot money if you focus on writing content that speaks to the current reader, who is self-isolating, and probably feeling a bit bored, and frustrated.
Take your time to write high quality posts and ONLY write about what you know really well. Otherwise you won't sound like an authority on the subject and people won't respect that.
And always remember that steady wins the race, especially when it comes to blogging. Develop a good work routine, be patient, stay consistent, focused, and motivated, and I promise you will see progress!