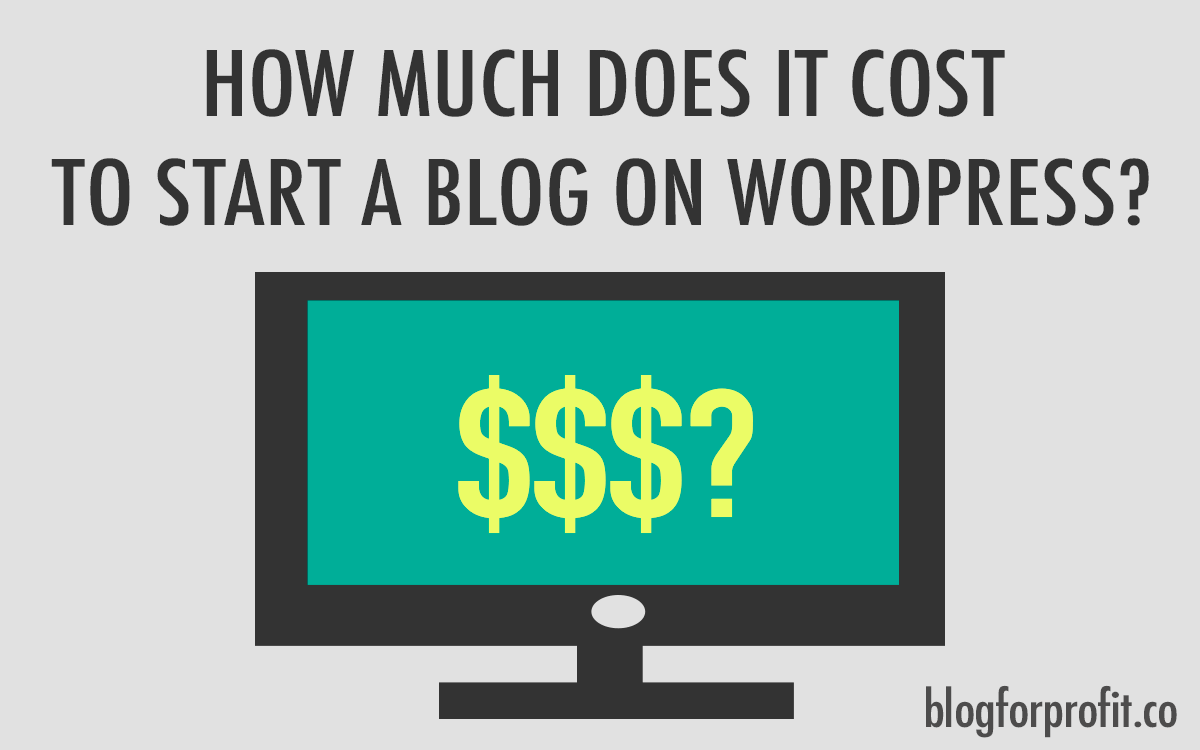 You've been thinking about starting a blog but don't know if you can afford to do it. 
You've heard about free platforms like Wix and Squarespace, but also know about this other thing called WordPress. Even more confusing is the fact that you've heard that WordPress can be free or not.
So what's the deal?
I'm laughing as I'm typing this because I remember going through all of those questions in my head when I first started blogging (with the exception of Blogger being the free platform, since Wix and Squarespace didn't exist yet).
I remember feeling confused and also scared. I wanted something cheap and possibly free because I wasn't familiar with blogging and had very little to spend.
I chose Blogger as my very first blogging platform because it was free and the learning curve was close to nil. And while it made it easy to post recipes, there was very little I could do with it. 
Looking back I wish I had paid a few dollars a month to use WordPress because there is so much more you can do with it.
---
New to Blogging? Start Here!
Click here to learn how you can start a blog today for just $2.95/month. This price is only available through this link and includes a FREE domain name + WordPress installation.
---
You want to enhance your images? There's a plugin for that. You want to speed up your blog? There's also a plugin for that. You want to add an online store to your blog? You know the answer by now.
Blogger had none of these options so I was left with what looked like a digital notebook. Boring looking and not very professional.   
But the worst part is that it made me lazy about moving to a better platform because I didn't want to learn how to use a new program all over again. I ended up staying with Blogger for two years, which was way too long. 
While other food blogs using WordPress thrived around me, mine stalled.
Don't make this mistake – it will slow down your progress and the growth of your blog. I suffered from it, I know it.  
I've created this simple post to explain the difference between free and paid platforms, why paying a few dollars a month is worth it, and around how much it will cost you to start a blog.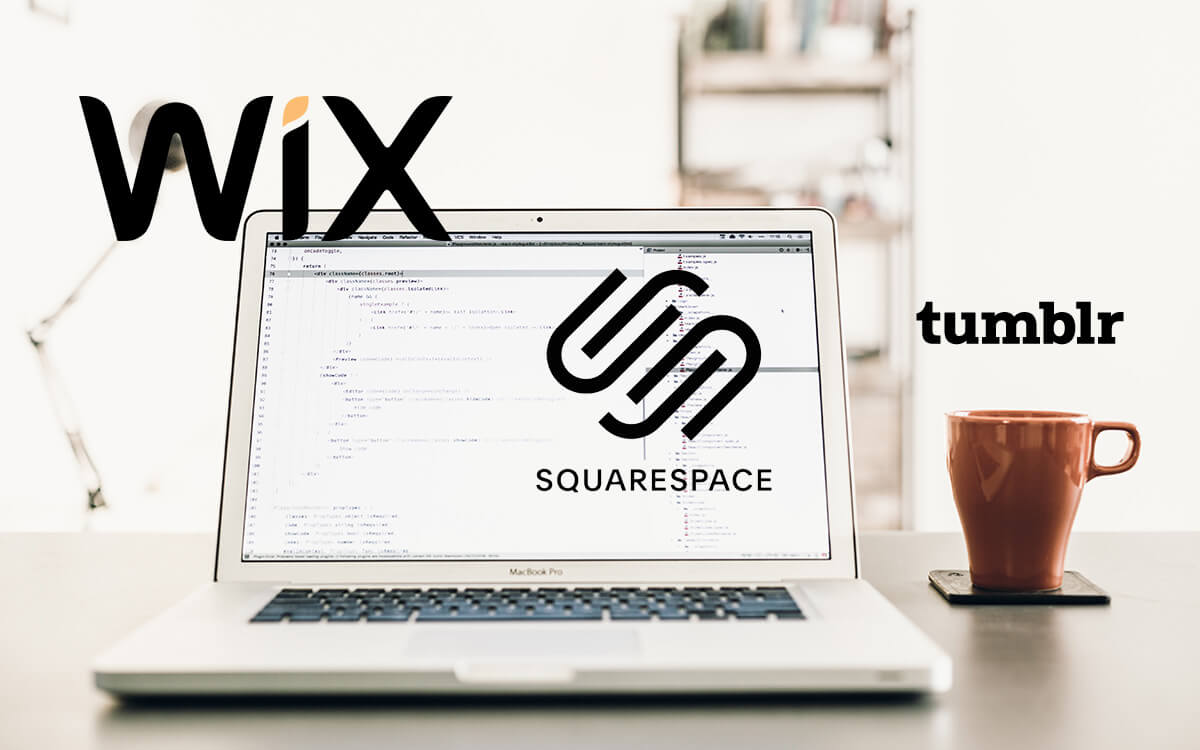 Why You Should Avoid Free Hosting Sites 
I know it sounds super tempting to go with a service that's completely free at first, especially when you don't even know if you'll make money from it. You're probably thinking "I'll move to a paid site once I start making money", but that will prove to be extremely hard because:
Free hosting sites place their own ads across your blog and you don't make a penny from them. Also, you don't get to choose what type of ads will appear throughout your blog which means that sensitive subjects like religion or politics could pop up on occasion. 

Google doesn't view free blogs as real businesses. What this means for your blog is that it won't appear on search pages which is the biggest way to get traffic to your posts. Just to give you an idea of how important it is to show up in Google searches – my blog gets 85% of its traffic from there! If no one can find your blog, how are you supposed to make money? 

You technically don't own your blog, the hosting site does. So if the company goes under or decides to shut down just because it feels like it, you will loose everything. All the posts you've written and hours you've spent working so hard to build your business will be gone, in a flash. 

You won't know what your most viewed content is because a free plan doesn't include tracking of analytics. Knowing what your most popular content is is crucial to the success of your blog! It's where you can make real money by promoting products that are related to your subject, and pushing those posts to get more views. It also gives you an idea of the type of content you should be writing about more often. I check my analytics every single day, I can't imagine blogging without it! 
So now that you know about all the cons of using a free hosting sites – just don't do it! – let me tell you the difference between WordPress.org and WordPress.com.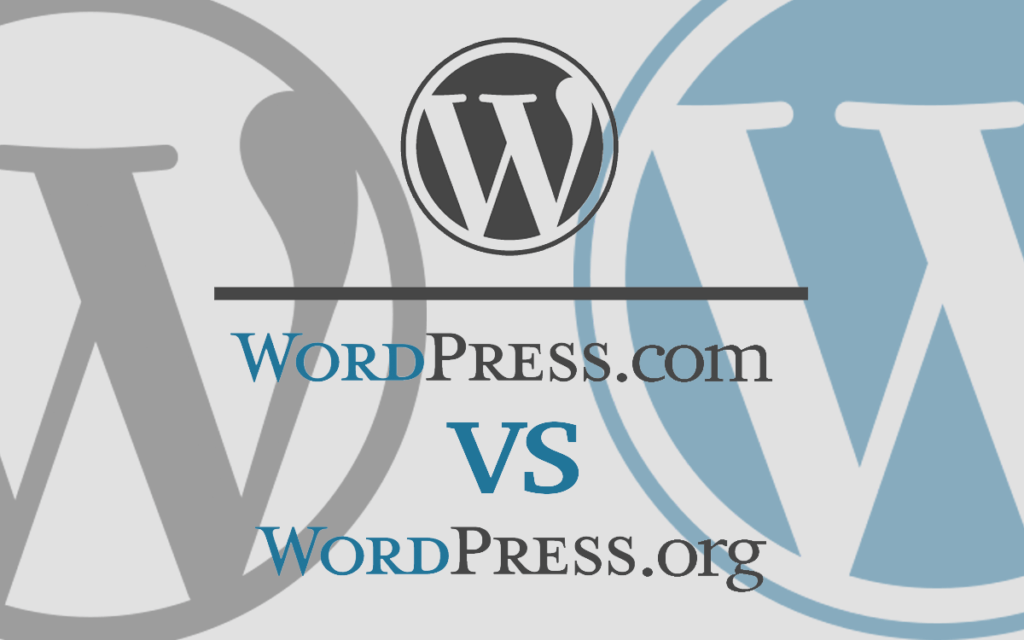 WordPress.org VS WordPress.com – What's the difference?
Despite having the same name, WordPress.org and WordPress.com are two very different platforms. The reason why they have the same name is because the co-founder of WordPress.org, Matt Mullenweg, created WordPress.com.
WordPress.org
Also known as the original WordPress, this platform is the one used by most professional bloggers. When you hear people talk about WordPress, they are talking about this one. 
The platform is free but you need hosting to use it, which means it's really not free. With WordPress.org, you own your content and are in full control of it. 
You can custom design your blog, add plugins, and install analytics to track your traffic and get insightful information about your blog. 

Can I Make Money with WordPress.org?
Yes you can!
Just look at how much I make every month using WordPress.org.
You are in charge of installing your own ads and can sell anything you want through the use of affiliate links, or opening an online store.
The possibilities are endless with WordPress.org, which is why most professional bloggers and online shop owners use it. 
WordPress.com
WordPress.com is a hosting site, not just a blogging platform.
You can blog for free but it comes with a lot of restrictions: 
You cannot place your own ads on your blog which means you cannot monetize it this way.

WordPress ads are placed everywhere,  even at the top of your blog! And you won't be making any money from them.

You don't have access to stats and other analytics.

If WordPress feels that your site is violating some rules, it can delete it without warning you.

You cannot add plugins or an online store.

Your domain name (your url) will have the word WordPress in it -> https://yourdomain.wordpress.com. Not very professional looking, right?
So Which One Should I Pick? 
Blogging for fun
If you are blogging as a hobby and aren't concerned about making money, go with WordPress.com, or any other free blogging platform for that matter.
Blogging professionally
If your goal is to make money online, then definitely go with WordPress.org!
The good news is you most likely won't have to install it yourself since most hosting companies come with WordPress.org.
Hosting companies like Bluehost have a 1-click WordPress install process that makes starting a blog easier than it's ever been!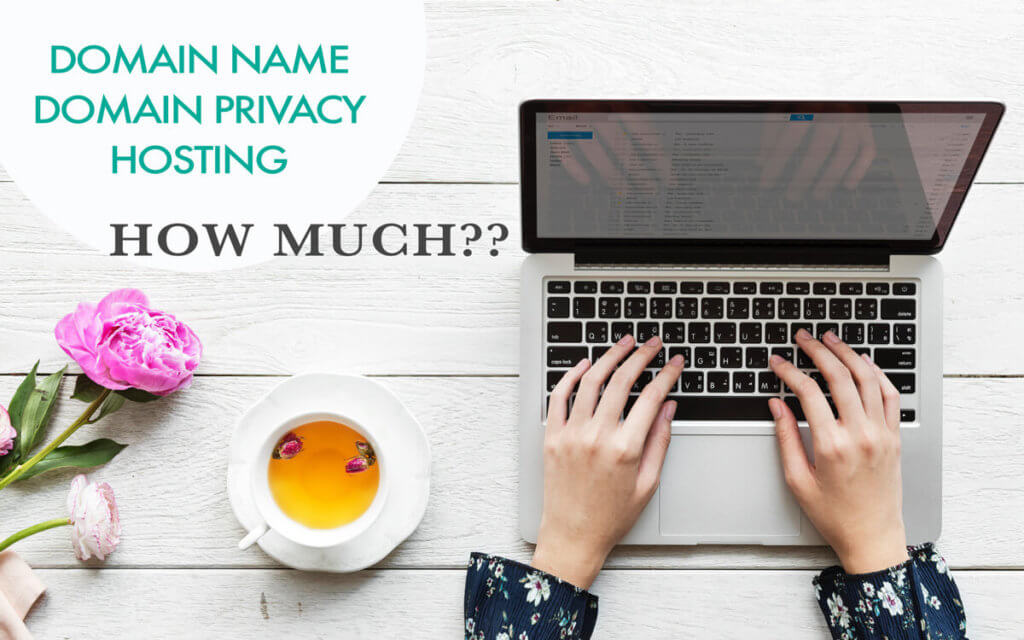 So How Much Does it Cost To Start a Blog on WordPress?
ANSWER: Anywhere between $3.00 and $10 per month for beginners.
The big bucks are usually shelled out for bandwidth, RAM, and disk space. All things you don't need a lot of during the first year or two of your blogging career. So it's safe to purchase the cheapest plan you see on hosting sites.
I recommend choosing shared hosting because you are splitting the cost of a server with other beginner bloggers. This lowers the price significantly and is by far the best choice to opt for.
What you need to buy to start a blog:
Domain name (url) – around $12, or sometimes included with hosting

Domain privacy – $1 per month

Hosting – between $2.50-$7.00 per month for shared hosting
You don't really need domain privacy but I recommend it because it keeps the spammers and hackers away. Keeping my personal email address and phone number private is something I take seriously.  
So there you have it – you can start a blog for as little as $2.50 per month.
If you choose to go with Bluehost, use this link to get a 25% discount, which is only available through my blog. By choosing their shared hosting plan, you will get a FREE domain name, and an SSL certificate, and the WordPress installation is done with just one click.